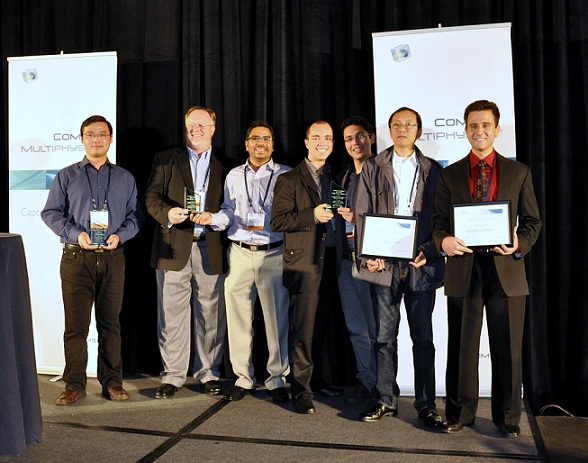 As the conference opened in Milan today, we would like to take a moment and congratulate the COMSOL Conference Boston 2012 paper and poster winners. Three "Best Paper", two "Best Poster", and one "Popular Choice" awards were handed out.
Read More
---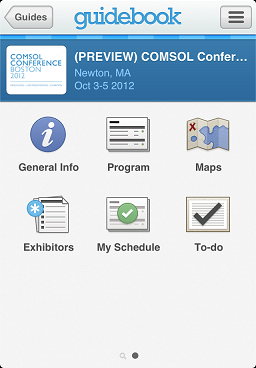 The COMSOL Conference is about to get kick-started with its first stop in Boston next week, and Milan to follow soon thereafter. Now we're excited to announce a new feature for this year's conference attendees: a virtual conference guide for smartphones and other web-enabled devices. The full version is yet to be released, but I was able to test-drive the app and will share it with you here on the blog.
Read More
---

BURLINGTON, MA (November 9, 2009) — More than 700 of the world's top practitioners of multiphysics simulation recently gathered for the fifth annual COMSOL Conference in October. Complementary events were held in Boston and then Milan, Italy. The next stop for the annual world tour of this conference focused on multiphysics modeling and simulation for engineering and scientific research is Bangalore, India, November 13-14, 2009, followed by additional conferences in Shanghai, Beijing, Tokyo, and other locations.
Read More
---