Attention:
This event has ended. View all upcoming events on the
events calendar
.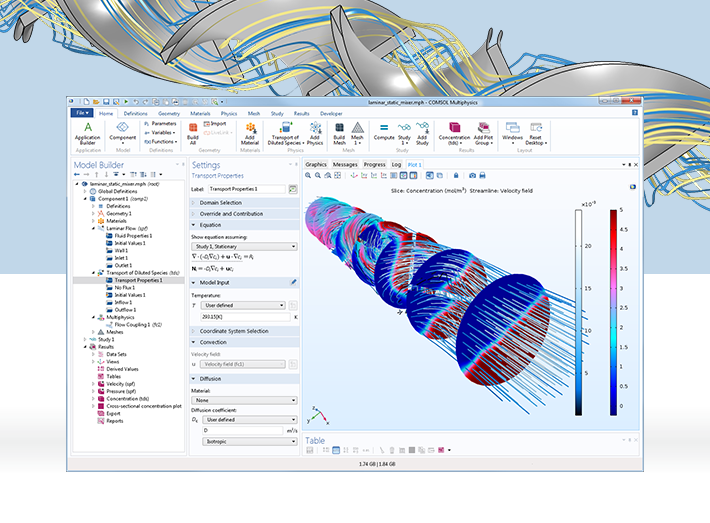 In this lecture series, we will work through the modeling steps and usage of the COMSOL® software for modeling fluid flow with the CFD Module. If you want to learn how to model laminar or turbulent flow, multiphase flow, porous media flow, nonisothermal flow, mixers, and chemically reacting flow, then this lecture series is for you.
In Session 3, we will focus on modeling fluid-structure interaction and multiphase flow. Within multiphase flow, we will cover modeling both separated multiphase flow (interface tracking methods) and dispersed multiphase flow.
This session of 4 1-hour parts will start on Tuesday, August 4, at 2 p.m. EDT and run through Friday, August 7, at the same time every day.
Register for CFD Lecture Series: Session 3
August 4, 2020
2:00 PM - 3:00 PM EDT
This event has ended. Visit the event calendar to view upcoming events.
Webinar Details
This event will be held online.
Date and Time
August 4, 2020 | 2:00 PM EDT (UTC-04:00)
Speaker
Siva Sashank Tholeti
COMSOL
Siva Sashank Tholeti is an applications engineer at COMSOL. He received his PhD in aeronautics and astronautics from Purdue University. His areas of interest include CFD, plasma-enhanced aerodynamics, plasma physics, propulsion, and multiphysics problems.